Full-Gorilla: adverb; in athletics, to prepare or execute aggressively or with the utmost force, especially in the phrase to go full gorilla.
Our Custom Athletic Apparel
Welcome to Full-Gorilla Apparel. We are your premier source for today's hottest styles. Whether you are looking to suit up a whole league, a single team, or just a couple of weekend warriors, we have you covered. Full-Gorilla Apparel also carries a wide-range of sizes, so you can count on the perfect fit. Our unique inventory and low overhead allow us to offer a one of a kind shopping experience. It's that easy! It's no wonder so many satisfied coaches count on Full-Gorilla Apparel for all of their uniform needs.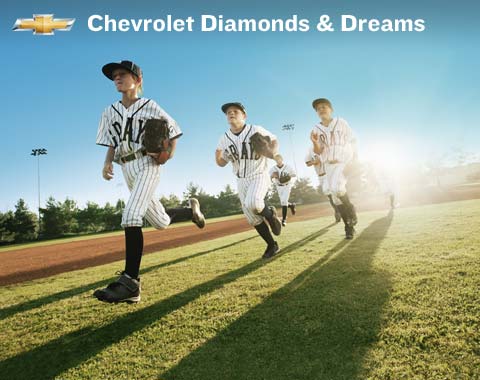 Full Gorilla Uniforms featured in Chevrolet Ad Campaign
Back in October our team was asked by a local photographer (who does work for the Getty Photo Museum) to do a "baseball" photo shoot. Not knowing anything about this we decided to go ahead and do it, even though it was a 4 hour deal. Turns out that the photos by this guy were amazing and we ended up with 50+ pictures of the kids that are pretty incredible, not to mention that all of the photos are in the Getty Museum of photography. Whenever a company or person needs a professional photo they go to the Getty Photo Museum and can purchase the right to use certain photos. The one below was purchased by Chevy to be used in their "Chevrolet Diamonds & Dreams" campaign and this photo was on ALL of the mlb websites from Thursday night – Sunday night. I happened to be looking at the Dodger website on Saturday AM and saw it, then I got an email from the photographer telling me about the program. He said to expect to see many more photos over the course of their campaign being used.
- Coach John Daugherty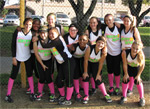 I wanted to drop you a note to thank you for the incredible uniform sets we received this season. When we developed our logo, I was a little skeptical that we could ever get a good-looking tackle-twill product but I was willing to try. I shopped around and talked to many vendors. Full Gorilla was the only one that seemed confident to do it. Your pricing is competitive and you hit our aggressive lead-time. When we received our uniforms, we were more than pleased. The 3-layer logo really stands out against the many generic uniforms we see at the tournaments. Our neon and black color scheme also presented challenges but again Full Gorilla came through and found the exact matching fabric we were looking for. As program director for the entire CA Kryptonite program, it was great to be able to order our apparel accessories at the same time as our uniforms. Full Gorilla's one stop shop for uniforms, jackets, sweatshirts, t-shirts, socks, and coach's apparel was easy and all of the products matched perfectly in color and style. I look forward to a long business relationship and our program continues to grow and add more teams.
- Derek Bowers
Program Director CA Kryptonite Fastpitch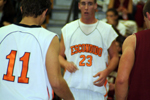 Full Gorilla apparel provided a great product with excellent customer service. Highly recommend them to any program.
- Coach Paul Baldwin
Escondido High School Cougars Boys Basketball www.cougarhoops.org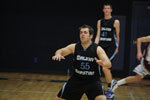 The folks at Full Gorilla did a great job for us! What was most impressive was how hard they worked to make sure our uniforms turned out exactly how we wanted. Our kids look great!
- Bill Stout
Calvin Christian High School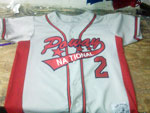 Full Gorilla earned Poway National Little League's trust by delivering a great looking product at the right price and on time. The parents of the 10-11 All Stars loved the look and comfort of the new uniforms. It was the first new uniform order by PNLL in more than 3 years. Full Gorilla did a great Job!
- Jim Lampassi
PNLL Board Member